Mesh Banner Quantity Discounts
Quantity
1
5
10
25
2ft x 8ft

$54.47

$68.09

$43.57

$54.46

$40.85

$51.06

$38.13

$47.66

3ft x 8ft

$72.01

$90.01

$57.61

$72.01

$54.01

$67.51

$50.40

$63.00

4ft x 8ft

$95.53

$119.41

$76.42

$95.53

$71.66

$89.57

$66.87

$83.59
Mesh Banners
Make Your Brand Shine In All Kinds Of Weather With Custom Mesh Banners
If you need some kind of advertisement to boost your brand awareness, mesh banners are a great way to go. Whether you have been struggling to get the word out for your business or get the passersby to see your message, mesh banners could be your answer. .
Create custom mesh banners that allow your brand to attract the attention of onlookers. Our mesh banners are ideal for outdoor settings as they can withstand windy environments and are ideal for hanging on surfaces that allow wind to pass through such as fences with holes at a park or construction site.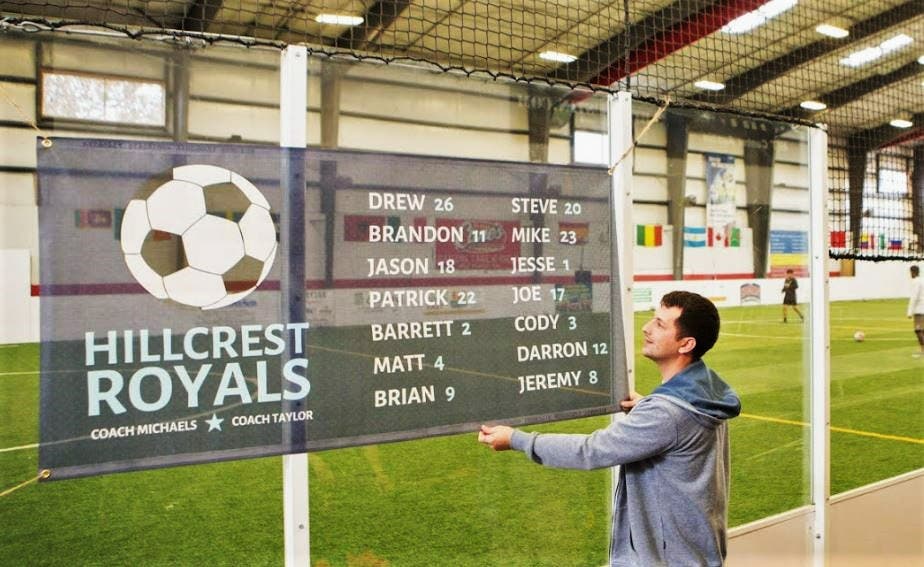 About Our Mesh Banners
Mesh Banner Printing
Mesh banners are made of 9 oz. 100% polyester material coated with PVC. Our mesh provides 70% print surface for excellent color accuracy, the other 30% provides holes to allow air flow, which makes it perfect for outdoor use such as hanging on a fence, or putting somewhere with windy weather conditions. These have a 1000 x 1000 Denier. They are printed with UV inks to prevent fading, and are flame resistant. They also are much less likely to rip in extremely windy conditions than are vinyl banners because the mesh material allows air to travel through the banner. We use a digital printing process to directly print your custom design onto a mesh banner using high quality inks.
Finishing - Welding & Grommets
Naturally, the mesh banner has a matte finish. After the design is printed digitally, the final banner will have a matte finish. Your mesh banner will be welded on the two longest sides of to enhance the durability at no extra cost, whether you decide to add grommets or not. After designing your mesh banner, we will give you the option to add grommets or ultra-strong clear tabs for hanging.
Why Customers Love Our Mesh Banners
Perfect for Outdoor Advertising
When you order with us, we deliver a weather-resistant mesh banner that allows the wind to pass easily, reducing the chances of tearing. Our outdoor mesh banners are produced using a high quality mesh material that is water, wind, and fade resistant, making them perfect for all your outdoor marketing events, such as trade shows, sporting events, construction sites, and others. BuildASign lets you create a fully-tailored digitally printed mesh banner so that you can get your brand's message across. Perfect for hanging on outdoor fences that allow wind to pass through.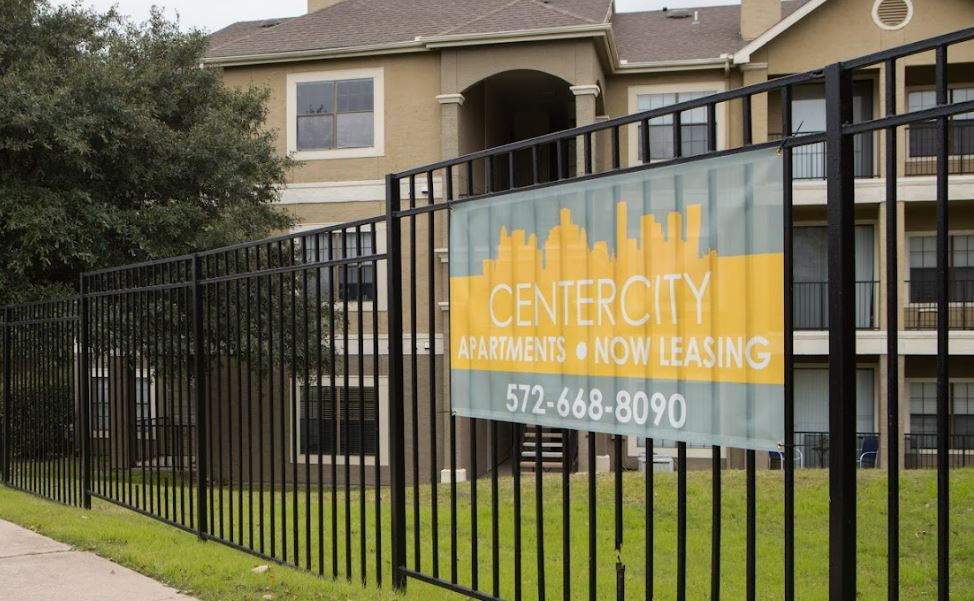 Large Size Availability
The mesh banner comes in a wide array of width and height dimensions ranging from a minimum of 2ft in length' all the way to even 30ft if you need it! Just give us a call if you need a banner that's larger than the long list of available standard sizes we provide on our website. Our most common mesh banner sizes are 4'x8' and 4'x10'.
Installation & Care
Displaying Your Mesh Banner
During the order process on our website, you'll be given the chance to opt in for whatever accessories you may need to hang your mesh banner. You can opt for grommets (metal rings in your banner to help hang), or even ultra-strong cleartabs to reinforce holes you want to punch yourself once you receive your banner. We will provide you with options for hanging tools such as banner bungee cords, and zip ties. We also have more options like hanging clips available on our Banner Accessories page – we have something for every business.
When the mesh banner is not in use, we recommend rolling the banner to avoid any creases and storing it in a safe place. These are lightweight and easy to transport.